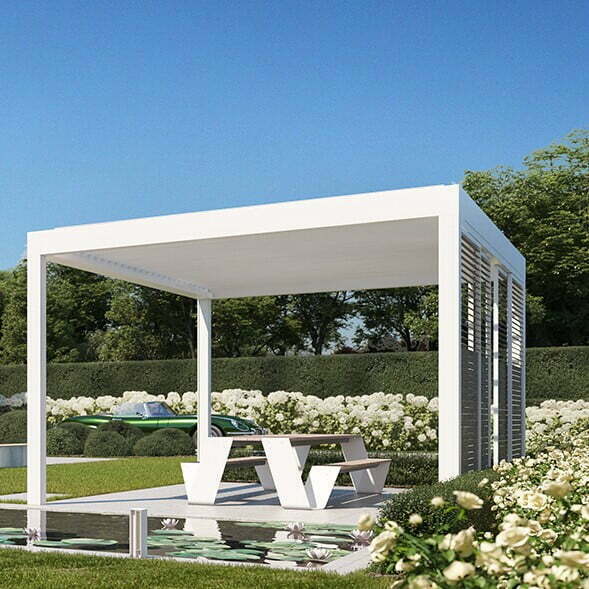 Choosing Linius facade cladding, means choosing a restrained and refined look with a pronounced horizontal emphasis. Doors and gates can be seamlessly integrated in the facade and our patented finger protection for sectional doors prevents small fingers from getting trapped. Linius offers a total solution that is characterized by impeccable quality, functionality and durability. This makes Linius a sought-after product. It offers an endless number of possibilities and adds unmistakable aesthetic value. Furthermore, you can choose the color that matches your home.
Choice of operating systems
You can also opt to integrate Linius in your patio cover as a wall. By repeating the same style of the facade in your patio cover in your carport, you create a stylish look that runs right through your garden.