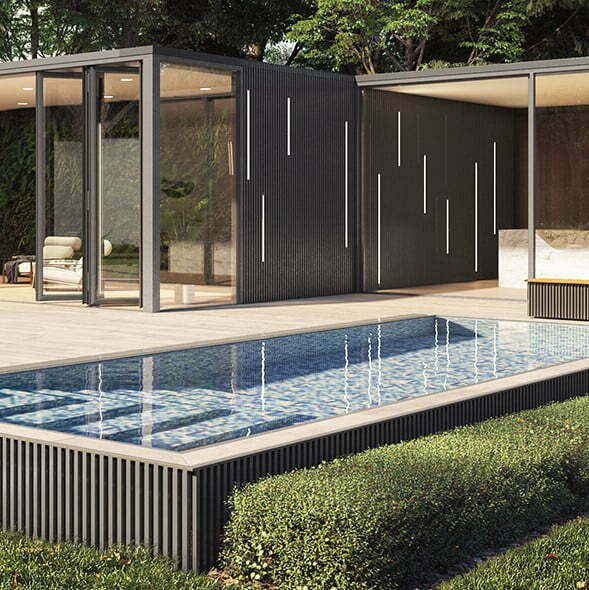 Linarte facade cladding gives your home a unique character. It offers high-quality design, a contemporary appearance and durability. You also benefit from maximum flexibility as there is an endless choice of versions and color finishes. By incorporating LEDs and wooden strips you can totally tailor the result to your taste and preferences.
Did you know that our sleek facade cladding is also perfectly suited for internal walls? It seamlessly blends indoors and outdoors and so expands the feeling of space. The Linarte walls make your entrance or fireplace an eye-catching part of your home.
Choice of operating systems
Recurring Linarte profiles on your facade or through your entire garden provide a unique look, create calm and give extra prestige to your garden concept.
By choosing the sleek eSafe mailbox in the same color as your facade cladding or carport it will integrate beautifully into your total design concept.