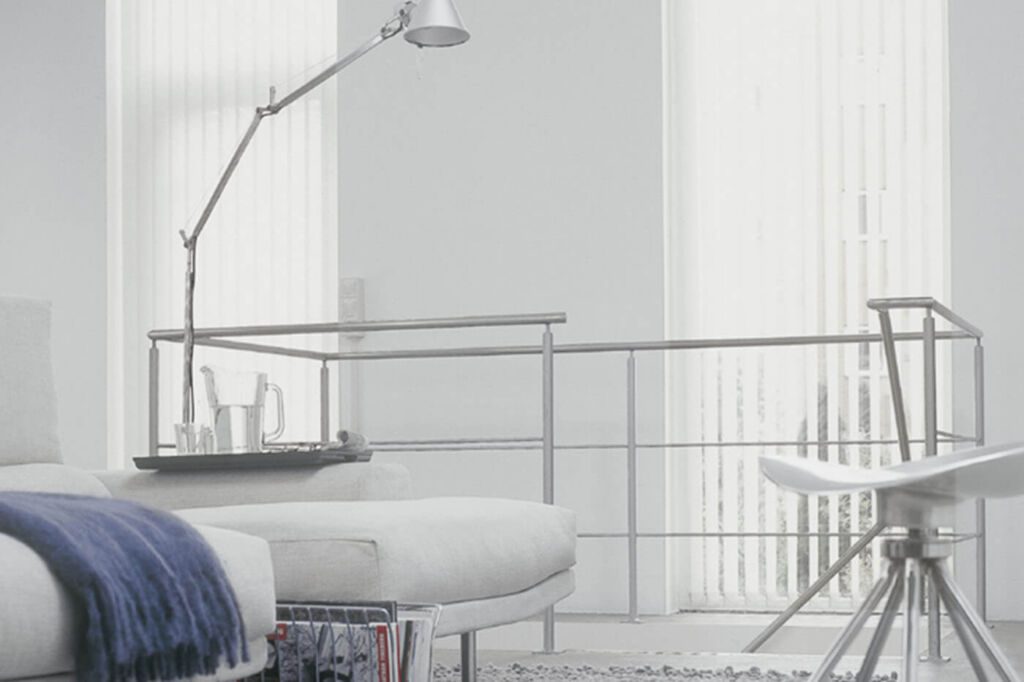 Luxaflex® Vertical Blinds offer a contemporary take on a traditional style of window covering, and can be used right throughout your home. Practical and durable, they are ideal for living spaces, media rooms, as well as bedrooms.
Specifically designed for the Australian climate, Luxaflex® Vertical Blinds can also help you control the flow of light and air into your home – and they can be easily adjusted depending on the weather, temperature and time of day. Open your blinds right up on cooler days and let the sunlight flow in – or keep them only partially open on hot days, to filter the sun's rays. They can also be completely closed for privacy in the evening.
Choice of operating systems
With a beaded chain and cord, you can tilt the blades for complete control and direction of light. You can also choose the option of a traversing wand for effortless and smooth operation control. Simply use one hand to tilt the blades and draw them across.