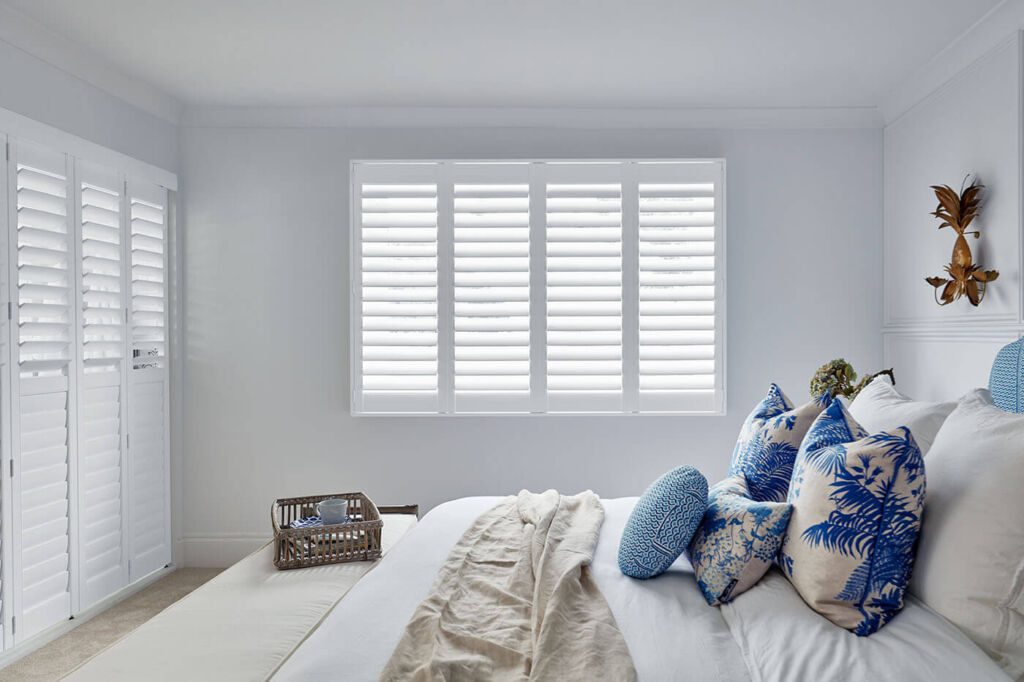 Proudly made in Australia, Luxaflex® PolySatin® Plantation Shutters add a touch of simplistic elegance – and classic style – to any home. They are a popular option due to their versatility, and suitability for a wide range of rooms throughout the home – from bedrooms to kitchens. They are also an ultimate solution for wet areas such as bathrooms and laundries. Backed with a 20 year warranty, they are impervious to moisture and will not blister, peel or fade, ensuring a quality finish for years to come. They can also be made to fit a wide variety of window shapes.
Made from a durable polyresin compound and finished with a revolutionary technology, these shutters have the soft, matte look of freshly painted wood.
Choice of configuration
Luxaflex® PolySatin® Plantation Shutters can be used as a versatile room divider or stylish solution for large windows or sliding glass doors. They can be easily customised to suit your requirements and are available in a variety of different designs, including hinged, hinged bi-fold, bi-fold on track and by-pass on track.
*Limitations and restrictions may apply.