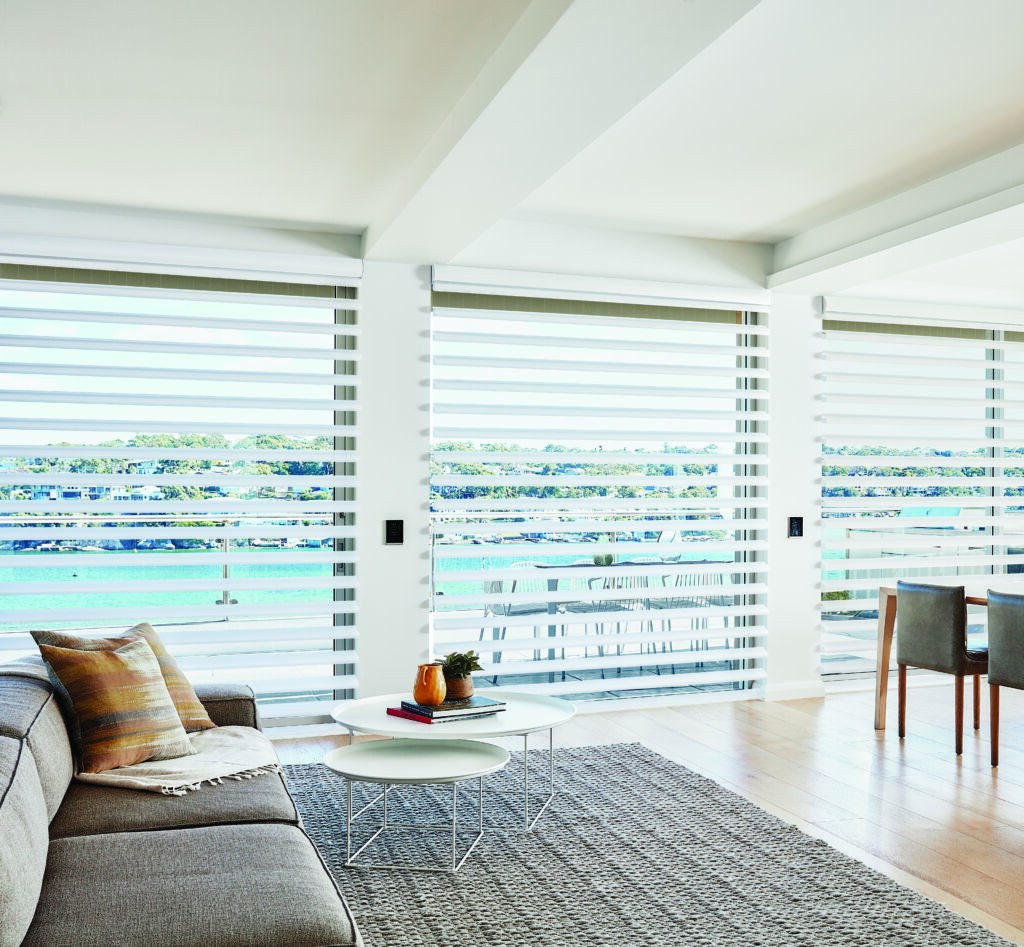 Luxaflex® Pirouette® Shades are an innovative and intelligently designed window covering that allows you to create a soft, elegant look in your interiors. You can also customise your Luxaflex® Pirouette® Shades to suit your unique style and preferences.
They feature softly contoured, front-facing fabric vanes which 'float' on a single sheer backing, and filter the direct flow of light into a room. They can be opened and closed easily, without affecting your view, and the vanes move in tandem which creates a fluid, graceful effect. They also have three-dimensional fabric vanes which provide a striking and uniform interior look, while filtering sunlight and UV rays and ensuring privacy.
Choice of operating systems
A revolutionary Invisi-Lift System suspends the shades' soft vanes for variable light control, allowing the vanes to be fully raised and lowered without obstructing the view. Operating systems include EasyRise, a continuous cord loop system; ULTRAGLIDE®, a retractable pull cord system; and PowerView, Luxaflex's remote control or app-driven motorised system.
With Luxaflex PowerView® Automation, you can schedule your window coverings to open and close on their own – at any time of the day – with the touch of a button, a tap on a mobile device or the sound of your voice.