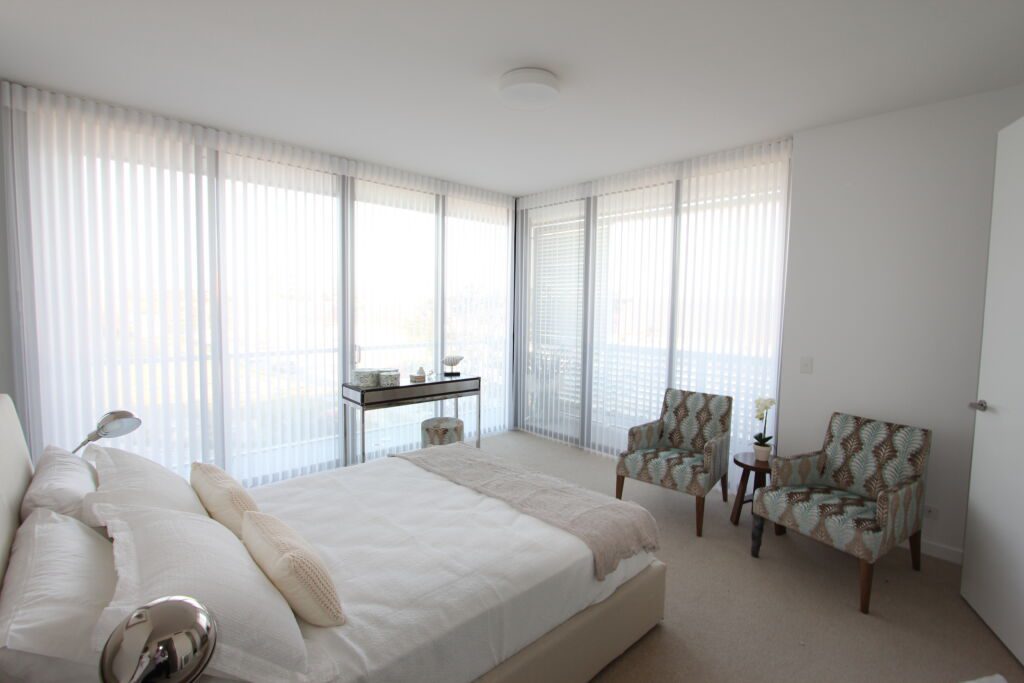 Luxaflex® Luminette® Privacy Sheers offer an inspired, elegant alternative to the traditional curtain. With a softly curved, vertical design with integrated fabric vanes for a striking interior statement, these sheers are ideal for expansive windows or sliding doors. They provide both privacy and light control, by allowing a soft and flattering light to filter through to any room, while still maintaining privacy.
These smart sheers come in a wide selection of on-trend fabrics and colours. Choose from the purest of whites to modern, understated neutrals, or powerful darker shades. All fabrics are easy care and dust-resistant. Luxaflex® Luminette® Privacy Sheers also come in two opacities: translucent and room-darkening.
Choice of operating systems
The Luxaflex® Luminette® tilting vanes can be drawn open like curtains with the use of a cord loop, or rotated like blinds, with a simple twist of a wand – all from a simple control. You also have the option of PowerView motorisation, which allows you to control your Privacy Sheers with the touch of a button. The innovative Softrak scissor mechanism provides them with a whisper-quiet, smooth and reliable operation.