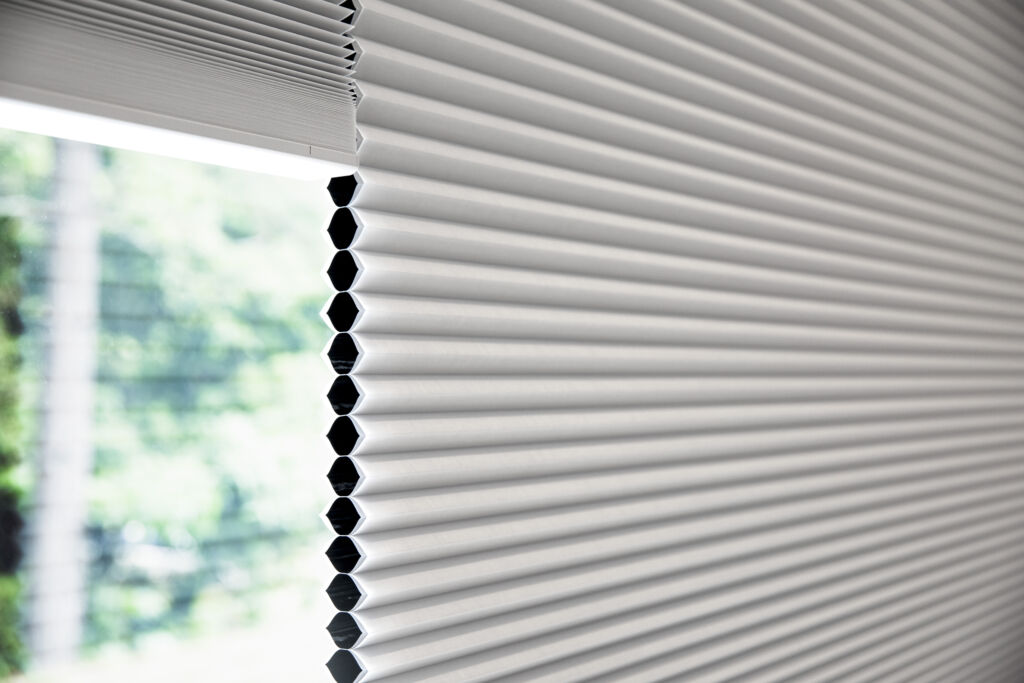 These innovative shades from the experts at Luxaflex® combine practicality and style – enabling you to insulate your interiors while creating a stylish, contemporary look. The shades have a unique honeycomb structure which provides efficient insulation by trapping air within the interior 'pockets' – helping keep your home warmer in winter and cooler in summer.
Luxaflex® Duette® Shades are easy to care for, and are available in a wide range of sizes and styles. You can also choose either the single-cell design, or the industry-leading Luxaflex® Duette® Architella® version, which features an additional layer of honeycomb-shaped pockets for maximum energy efficiency.
Choice of operating systems
Luxaflex® Duette® Shades can be paired with a number of operating systems, including child-safe options, such as:
EasyRise
Ultraglide®
LiteRise
Vertiglide (for use on sliding doors)
With Luxaflex PowerView® Automation, you can schedule your window coverings to open and close on their own – at any time of the day – with the touch of a button, a tap on a mobile device or the sound of your voice.