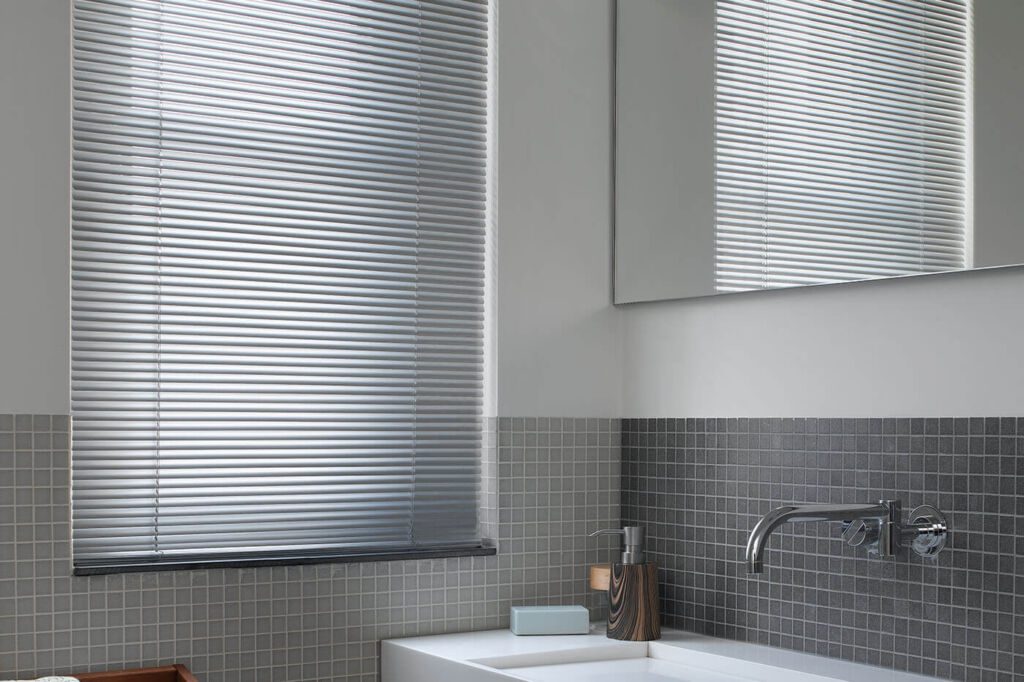 Offering a modern take on a classic style, Luxaflex® Aluminium Venetian Blinds work seamlessly with a variety of interior styles, and can be used throughout the home – including in wet areas. They have sleek, horizontal aluminium slats which offer maximum light control and privacy. They also assist with ventilation and temperature control.
Luxaflex® Aluminium Venetian Blinds allow you to adjust the level of sunlight entering a room with a simple open and close movement of the slat. When closed, slats provide a 5mm overlap for enhanced blockout and insulation. They are made from a special and flexible high tensile "bounce back" aluminium for enhanced durability. Featuring a superior coating, they are resistant to abrasion, peeling, scratching, dulling and discoloration for low-maintenance and longevity.
Choice of operating systems
Select the operating system that best matches your needs:
Duo-Flex® – allows you to control the top and bottom section of the blind separately for ultimate flexibility and control comfort. Tilt the top section open to filter light into the room and close the bottom slats for privacy.
Lift cord and tilt wand – allows you to rotate the wand to precisely tilt the slats to any desired angle or into a fully closed position. Use the cord mechanism to either raise or lower the blind. The unique clutch system prevents damage to the tilt mechanism caused by over-winding the tilt wand.