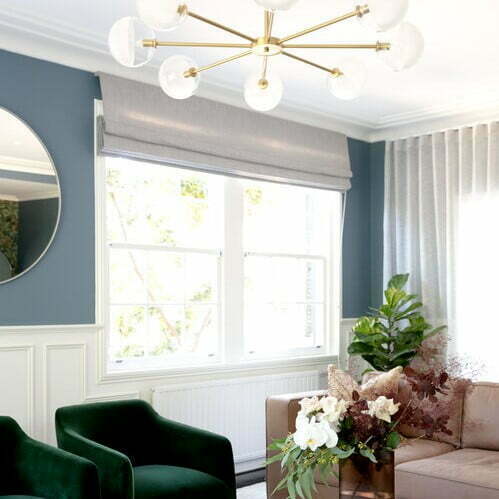 At A'beso, we recognise that no two homes are the same , and that our customers will often have very different styles and preferences regarding their window coverings. It's why we offer the option of fully customised Roman Blinds – which can be configured and designed to suit your style, and your home.
Roman Blinds are an ideal way to add style and sophistication to any room of your home. They are versatile enough to be used in living spaces, wet areas or bedrooms. They also offer great insulation, and can be rolled up to let natural sun and air flow freely into your interiors.
If you are interested in creating a unique look in your home, or matching your Roman Blinds to other window coverings – like curtains – the experts here at A'besco can help you create a fully customised solution to suit your needs.
Choice of operating systems
Our team can configure your Roman Blinds to suit your preferred mode of operation – whether you prefer a traditional manual roll, or a motorised solution. Simply discuss your preferences with our team, and they can deliver an option that's right for you.