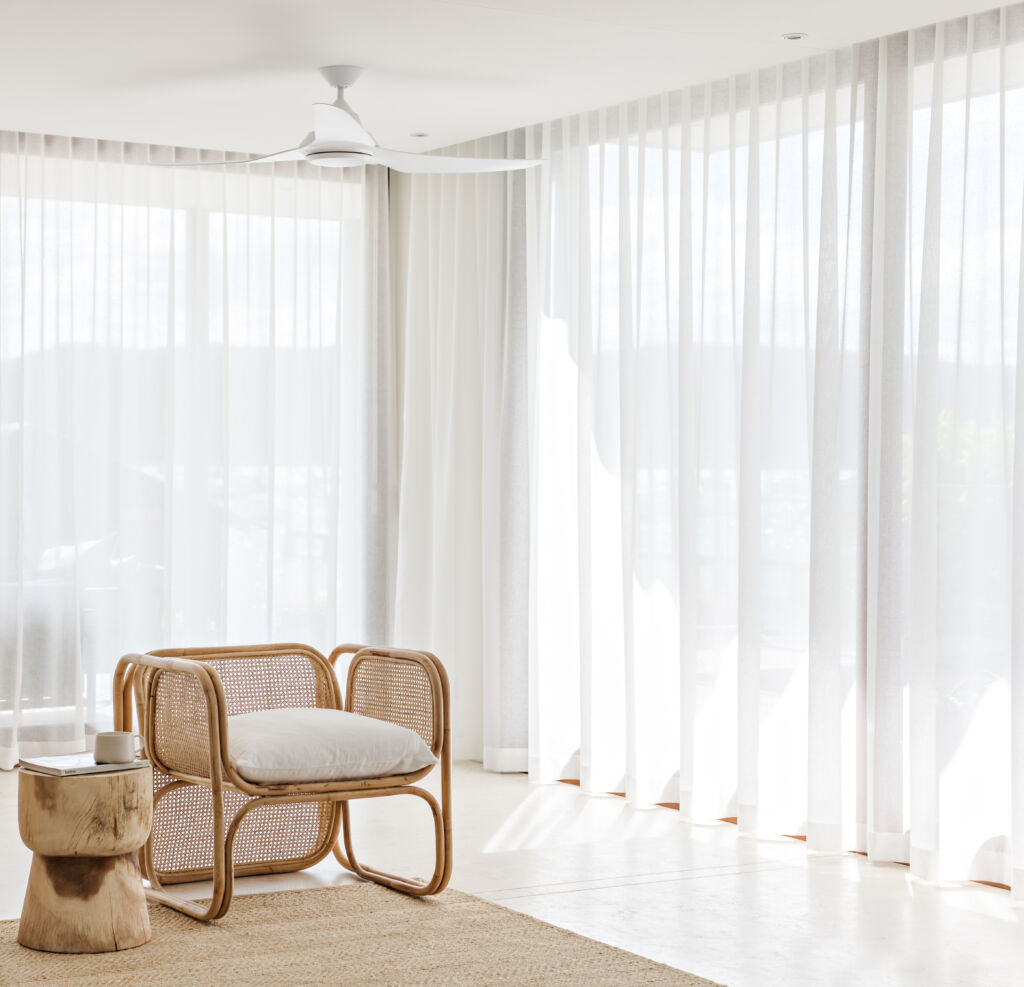 Curtains can add style, sophistication and elegance to your interior spaces. They can help you softly filter light into a living space, completely block out light in a bedroom or entertainment room, or simply create a soft, layered look to complement the overall style of your home.
Our Custom Curtains can also be used in conjunction with other window coverings, such as shades, shutters or even other curtains, to create an on-trend layered look. The expert team here at A'besco can work with you from start to finish to help you create the curtains that perfectly complement your home. You can choose from a variety of depths, styles, lengths, fabrics to suit your style and the look and feel of your home. You can also choose the operating model that best suits your needs. A'besco also offers a vast range of fabric samples from which you can choose – or you can even provide us with your own.
Choice of operating systems
We can also configure your Custom Curtains to suit your preferred mode of operation and can source a variety of manually operated and motorised curtain tracks. Tracks can be made to stand out, like our tubeslider track systems which are mounted on the wall, or they can be made completely invisible, like our recessed track systems that are mounted on the ceiling. Simply speak with a member of our team who can recommend the best curtain track system for you.